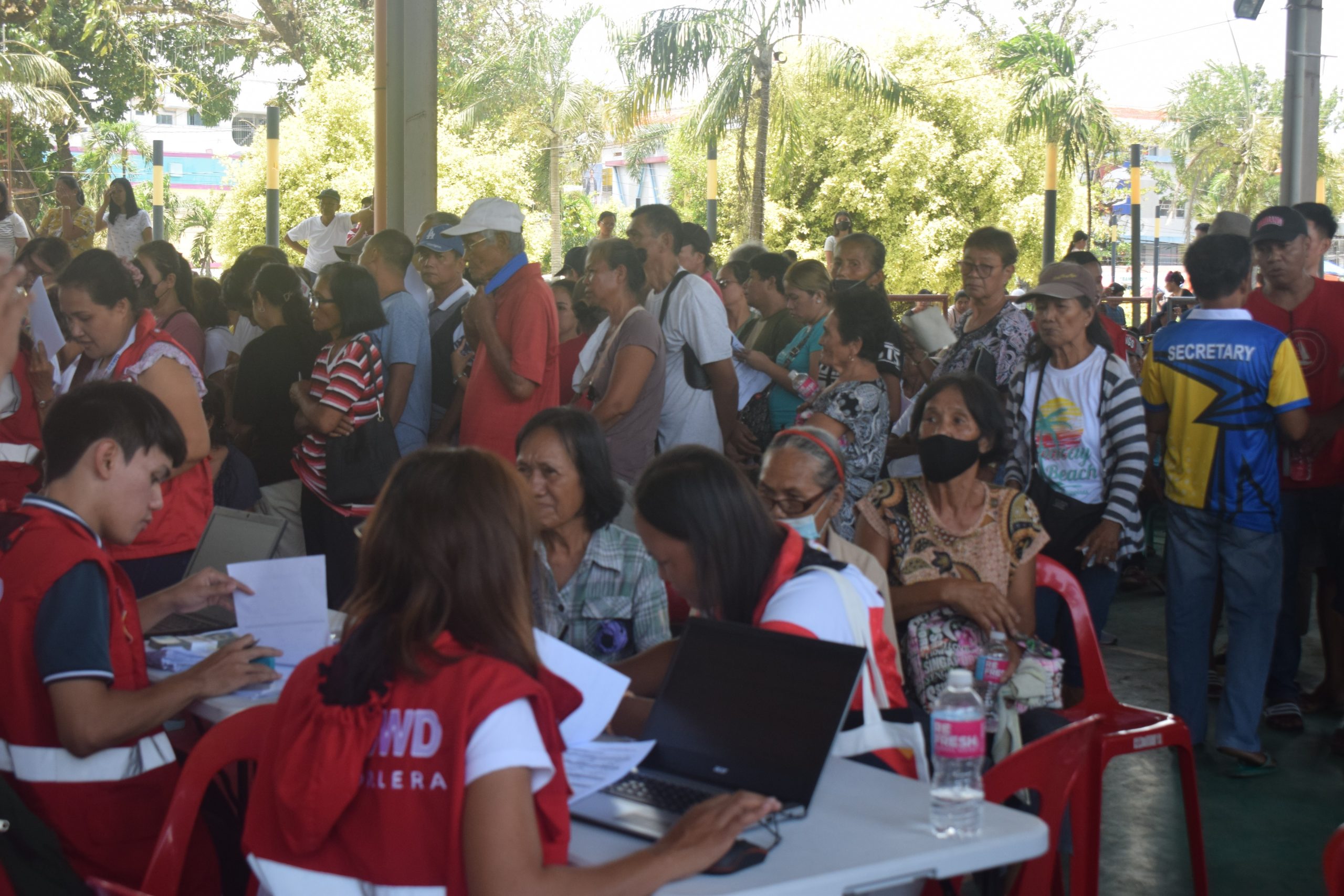 CORDILLERA ADMINISTRATIVE REGION – Notwithstanding the effects of Typhoon Egay's aftermath, Assistant Regional Director for Administration (ARDA) Enrique Gascon, Jr. facilitated the 2-day payout of Assistance to Individuals in Crisis Situations (AICS) in the municipalities of Bangued and La Paz last 11 August 2023. There were 2,000 target beneficiaries for each municipality to receive ₱2,000 each. 
Based on Department of Social Welfare and Development Field Office – Cordillera Administrative Region's (DSWD FO CAR) report as of 14 August 2023, Super Typhoon Egay caused significant damage to families and infrastructure. Concluding assessments indicate that 283,836 people have been affected and 17,935 houses damaged. The typhoon's force disrupted power and communication lines, hampering rescue and relief efforts in some areas.
"[Our] spirit of unity and strength shines brightly during these challenging times," said Regional Director Leo Quintilla. "DSWD's assistance will continue for the individuals and families who are still recovering from the destruction of super typhoon Egay."
Representing DSWD FO CAR, ARDA Gascon was assisted by the local government officials of La Paz and Bangued, Abra including Governor Dominic Valera, in the AICS payout. Also giving assistance to DSWD is the chairman of the Committee of Public Works, Senator Ramon Revilla, Jr. who also made an inspection of the road works in the area.
"The department remains committed to working with the local government unit officials to address the challenges posed by the effects of Typhoon Egay." ARDA Gascon added, "As we begin the process of recovery and rehabilitation, we are determined to rebuild even stronger and more resilient communities."
AICS is one of the programs of DSWD that offers prompt and short-term support to individuals and families impacted by crises. These include educational assistance, medical support, transportation aid, and funeral expenses. The program is additionally targeted for individuals requiring financial aid in the wake of catastrophic incidents and disasters. ### DSWD-CAR Social Marketing Unit – Joanna Marie M. Caponpon-Apostol