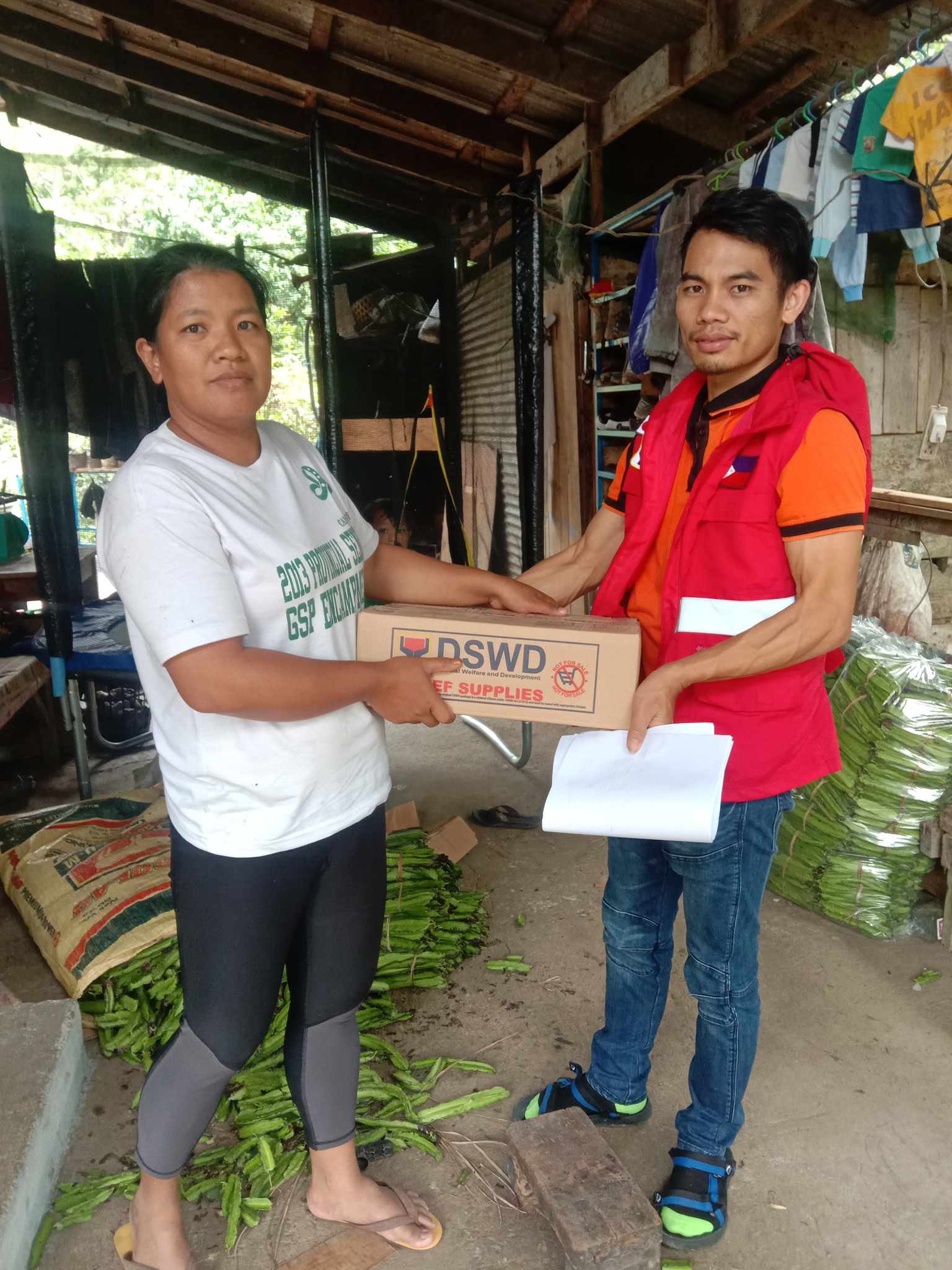 Cordillera Administrative Region- The Department of Social Welfare and Development (DSWD) here continues to provide assistance to communities as Typhoon Egay exits the Philippine Area of Responsibility.
"Our Quick Response Teams, in close coordination with our Local Government counterparts at the Local Social Welfare and Development Offices, are closely monitoring the affected population to ensure that their needs are taken care of", DSWD FO CAR Regional Director Leo L. Quintilla shared.
As of 12 MN of 29 July 2023, there are 80,643 families affected in 658 barangays in the Region. The DSWD has provided assistance amounting to PhP 13,340,964.01 through the provision of family food packs, non-food items, and cash assistance through the Assistance to Individuals in Crisis Situation (AICS).
"Aside from augmenting food and non-food items to our local governments, we are doing our best to provide immediate financial support to affected families who are in need of our intervention", Dir. Quintilla added.
On 28 July 2023, a relief operation was conducted at Baguio Central School (BCS) which was facilitated by the Department of Social Welfare Development Field Office in Cordillera Administrative Region (DSWD FO CAR), in partnership with the Office of the Speaker Ferdinand Martin Romualdez, Office of Benguet Province Representative Eric Yap, Office of Baguio City Representative Mark Go, City Government of Baguio under Mayor Benjamin Magalong.
Through the AICS, a total of 462 families affected by Typhoon Egay in Baguio City received cash assistance worth PhP 10,000.00 each. The families also received family food packs.
"The devastation brought by Typhoon Egay leaves us in a very challenging situation but we will rise hand in hand, as we, at the DSWD FO CAR will provide all the help we can", Director Quintilla said.
As of 29 July 2023, the DSWD FO CAR has provided 12,243 family food packs worth PhP 8,902,163.38. A total of PhP 4,620,000.00 worth of cash assistance has been provided to 462 individuals/ families.
AICS is a program of the Department intended to provide help in the recovery of individuals and families who experienced unexpected crises, and in this case the destruction caused by Typhoon Egay. The program may also include educational, medical, food, transportation, funeral, and cash assistance for other support service.# DSWD-CAR Social Marketing Unit, Joanna Marie M. Caponpon-Apostol and Nerizza Faye G. Villanueva-Trinidad