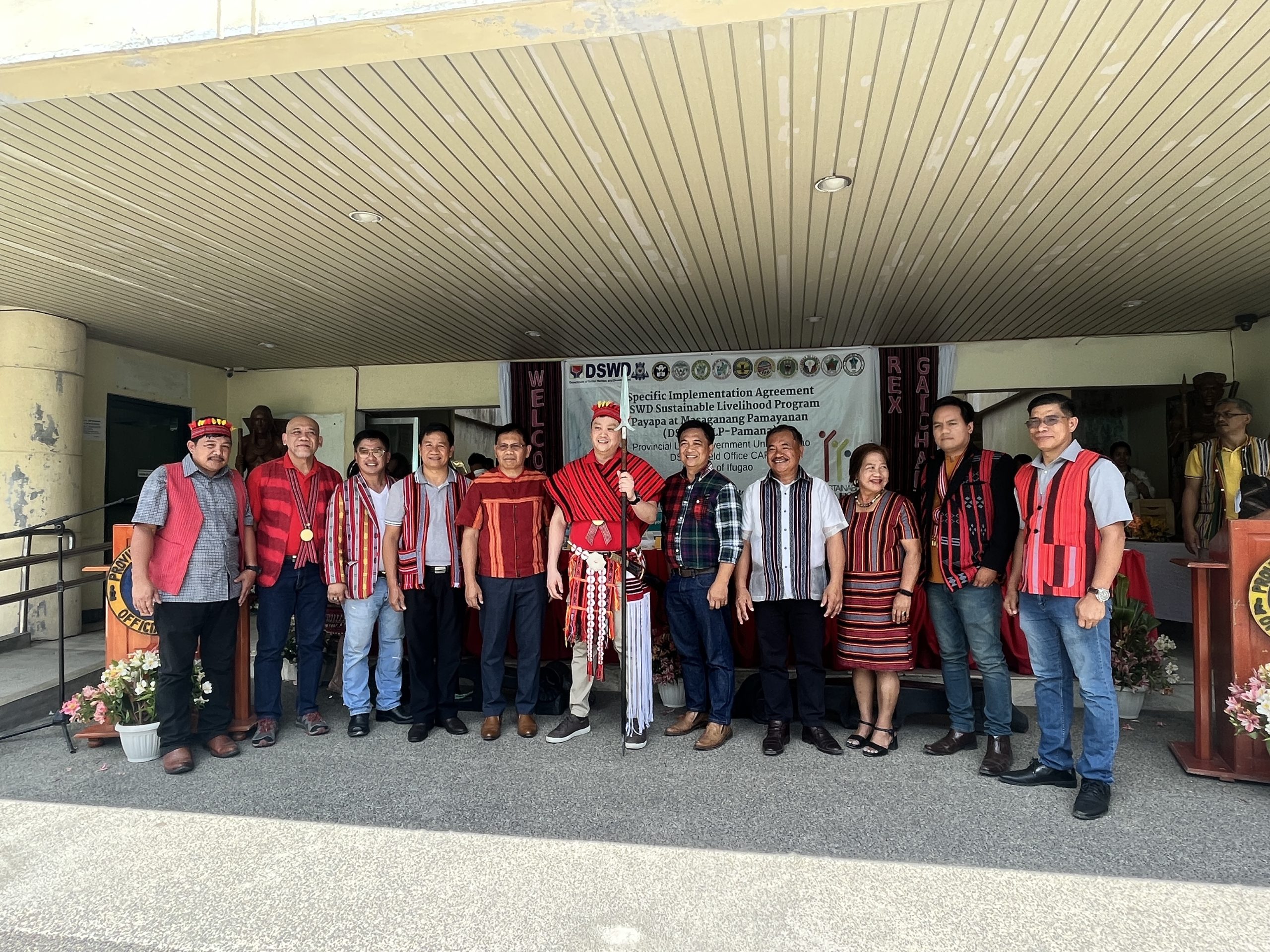 Cordillera Administrative Region (CAR)- Department of Social Welfare and Development Secretary Rex T. Gatchalian has been adopted by Ifugao Province as its son on 4 May 2023. Secretary Gatchalian was conferred the native name "Amtalaw" which represents a man of strong and fine character, full of wisdom, loving, caring, generous, hero and wealthy figure in Ifugao mythology.
The conferment was personally attended by Secretary Gatchalian and witnessed by DSWD FO CAR Regional Director Leo L. Quintilla, and local officials of Ifugao Province led by Governor Jerry U. Dalipog and Vice-Governor Glenn Prudenciano. The adoption was made possible through Ifugao Sangguniang Panlalawigan Resolution No. 2023-182 under the Committee on Indigenous Peoples Affairs and Cultural Heritage.
The adoption is acted as a manifestation of Ifugao's honor, appreciation, and gratitude for the Secretary's support to the province.
Meanwhile, Secretary Gatchalian accepted the distinction and committed to live by the qualities associated with Amtalaw.
The adoption ceremony was conducted in line with the signing of Sustainable Livelihood Program's Specific Implementation Agreement (SIA) and Ceremonial Turn-Over of the Lot Donation from the Ifugao Province.
The SLP SIA signing was done for the implementation of the Sustainable Livelihood Program-Payapa at Masaganang Pamayana (PAMANA) in the Identified Conflict-Vulnerable Areas in the province of Ifugao. This agreement is seen to further strengthen collaborative activities and commitment of the Provincial Local Government Unit of Ifugao, DSWD Field Office CAR and the 9 Local Government Units of Ifugao including Aguinaldo, Alfonso Lista, Asipulo, Banaue, Hingyon, Hungduan, Lamut, Mayoyao, and Tinoc.
Meanwhile, the Provincial Local Government Unit of Ifugao was also able to turn-over the donated lot to the DSWD FO CAR. The lot of 1,038 square meter located at Brgy. Cadel, Poblacion, Lagawe, Ifugao was donated for the construction of a Satellite Warehouse and SWAD Ifugao Office.
"We are always grateful for the continuous support provided by our partners in the Local Government Units. With the forging of various agreements, we are looking forward to better service delivery and program implementation in the Province of Ifugao", DSWD FO CAR Regional Director Leo L. Quintilla said. #DSWD FIELD OFFICE CAR, SOCIAL MARKETING UNIT, NERIZZA FAYE G. VILLANUEVA-TRINIDAD
Visits: 13 | Today: 4