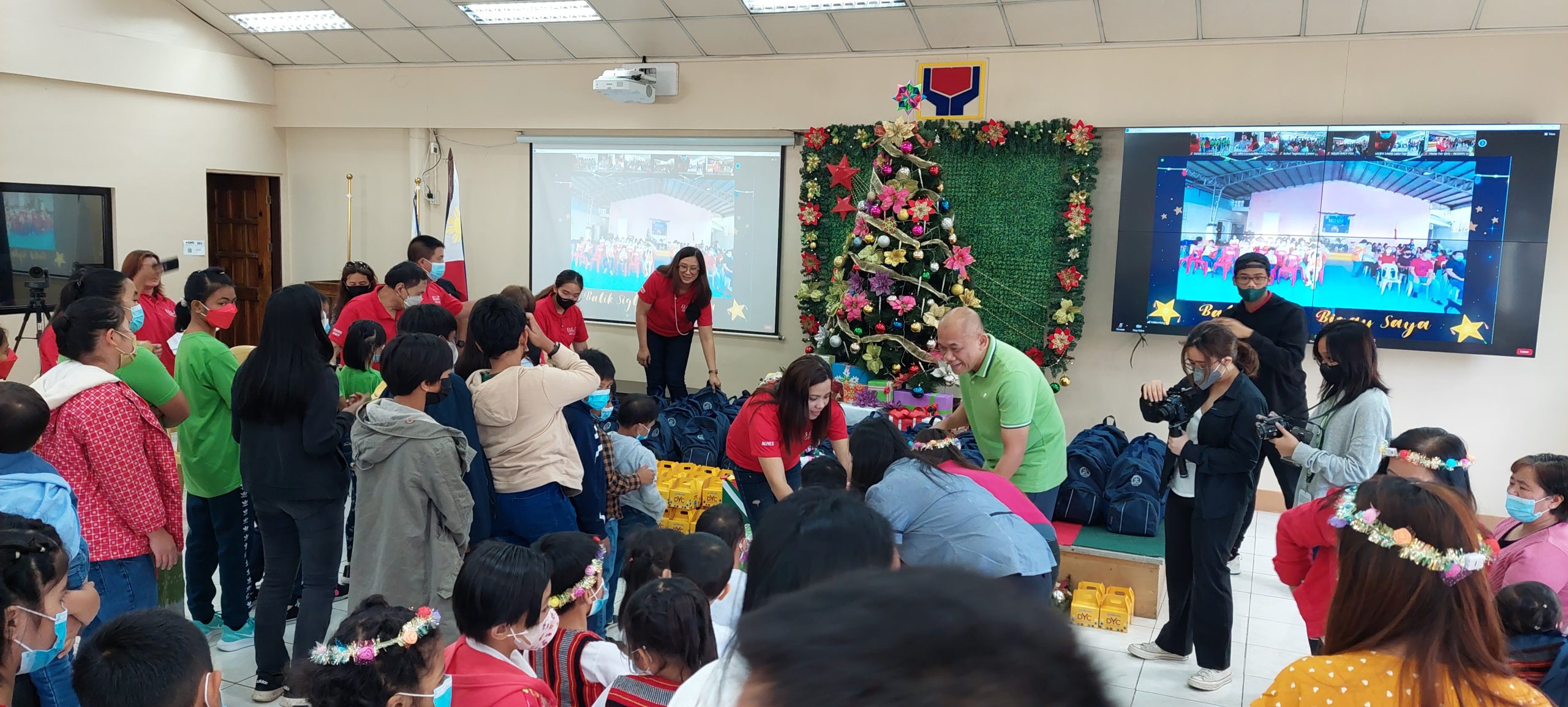 Baguio City- With just a few days left before celebrating Christmas, 64 residents from three (3) institutions catering to children living in difficult circumstances received their early Christmas gifts as they took part in the nationwide gift-giving day on 4 December 2022.
The gift-giving activity dubbed as "Balik Sigla, Bigay Saya" reached out to the residents of the Regional Haven for Women and Girls (Regional Haven) and the Reception and Study Center for Children (RSCC) under the Department of Social Welfare and Development Field Office Cordillera Administrative Region (DSWD FO CAR) and Helping Hands, Healing Hearts Ministries Philippines, Inc. (HHM) which is a non-government organization.
The said activity was led by the Office of the President, in partnership with the DSWD and the Department of Health (DOH). BIGAT, a group composed of private individuals belonging to the business sector, also assisted in the activity. The DSWD FO CAR is one of the 40 venues of the gift-giving activity.
Through the gift-giving activity, 11 residents from Regional Haven, 18 residents from RRCY, and 35 children from HHM received various school supplies and food items.
"As the birth of our Savior comes near, may we remember that it is because of God's love that we are able to celebrate Christmas. As recipients of His love, we hope to be the instrument to let our children know that there is a God who looks after them. We are filled with joy as we see the sweet smiles of our children as they receive these gifts but may we find in our hearts the true meaning of giving beyond material things" DSWD FO CAR Regional Director Leo L. Quintilla said. #DSWD FIELD OFFICE CAR, SOCIAL MARKETING UNIT, NERIZZA FAYE G. VILLANUEVA-TRINIDAD