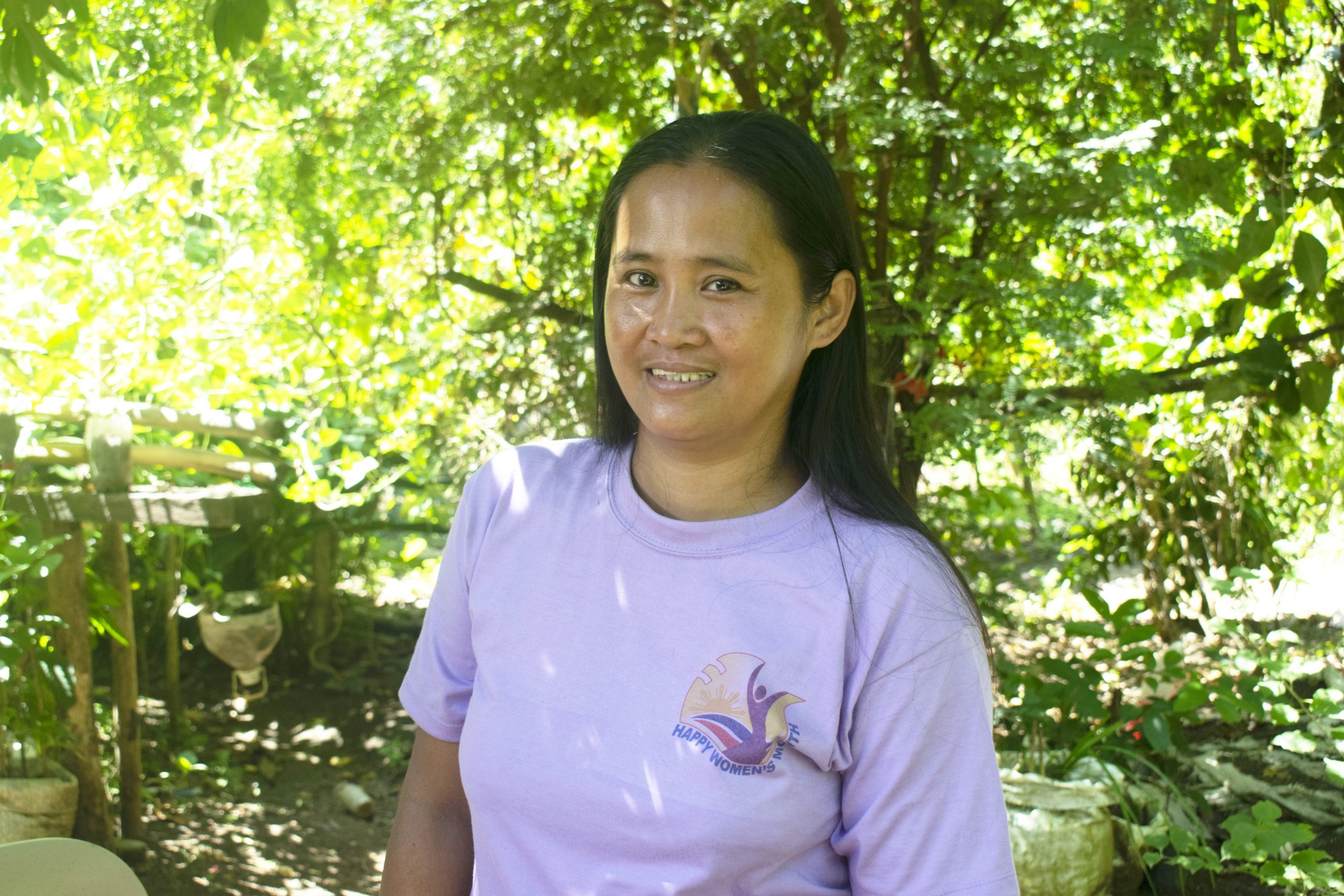 Some people are lucky enough to have enjoyed success as they were born or in their 20s, but in the case of Emalyn, she waited for 40 years before she lived up to the success she dreamed of.
Emalyn can now be officially called a Teacher after passing the recently concluded Board Licensure Examination for Professional Teachers (BLEPT) on her fourth attempt.
But before reaping the fruit of her sacrifices, Emalyn was daunted with difficulties, weariness, and uncertainties. The sleepless nights of preparation for her exam while doing her responsibilities as a mother, wife, and a Parent Leader (PL) in her community were some of the many things she endured.
Born and raised to a family of small scale farmers in the remote community of Barangay Katabbogan in the Western part of Pinukpuk in the province of Kalinga, Emalyn was able to finish a degree in Education despite the scarce resources before she found her destiny to Larito, a farmer from the adjacent town of Conner, Apayao.
Emalyn was not able to take her board examination after her graduation due to financial problems and priorities after she gave birth to their lone child, Lorielyn Gale. With no stable source of income, Emalyn and Larito would accept all kinds of labor jobs just to make ends meet for their family.
In 2012, while taking care of their daughter and helping her husband, she courageously took the board examination, but luck did not favor her. The Pantawid Pamilyang Pilipino Program (4Ps) came to the rescue after her family was enumerated as a program beneficiary.
"Unay ti ragsak me idi nainayon kami a benepisyaryo ti programa. Kas maysa a marigrigat a nakadepende iti mateggedan me iti pordiya, parabor daytoy ni Apo kadakami (We are very grateful when we became part of the program. We are blessed especially that we only depend on labor works and we are really juggling to have a comfortable life)," Emalyn narrated.
The program has encouraged Emalyn to try again for her exam. She took it a year after, but the same fate as her first attempt.
Emalyn was demotivated with the result back then. She then decided to help her husband in any way she could. She sells snacks house to house while ensuring the attendance of their daughter to school and religiously complying with the program conditions.
But with the continuous increase of life's demands, Emalyn had to find other ways to help her husband and to ensure the future of their daughter.
While doing her multiple functions at home and as a beneficiary, she took the Board Exam again in 2018. This time, she did study and review with high hopes and aspiration to bring the bacon home for her family. However, fate has become even harder for her. She failed again on her third try.
'Napukawan akon iti namnama idi binmagsak ak manen iti pang tallo nga exam ko. Isunga kunak idi nga siguro han nga para kanyak ti agbalin a teacher (I lose hope when I failed again on my third exam. So I thought at that time, maybe being a Teacher is not for me)," Emalyn quipped.
Life continues for Emalyn and her family. She started to involve herself in the program's activities until she became a PL wherein she assists the DSWD field workers in the program implementation without any remuneration. She actively participated in various activities of their barangay too.
Since the COVID-19 pandemic, Emalyn together with her fellow PLs plays a crucial role in ensuring the continued compliance of their co-beneficiaries to the program conditions despite the restrictions and uncertainties.
In 2021, while doubling her efforts with the usual jobs she has, Emalyn pursued again the board exam with the ultimate dream to have a stable job from the earned profession, twenty years back. The Pantawid Pamilya has helped her earn back the motivation she loses from her failures through the social development sessions.
"Babaen iti FDS nga at attendaran me iti binulan, naisuro kadakami iti responsibilidad, importansya iti pamilya, ken ti saan a mapukpukawan iti namnaman nu man addu ti pannubok iti biyag (The FDS has taught us to become responsible, the importance of giving value to the family, and to never give up despite the hardships in life)," Emalyn continued.
She then enrolled in a review center in her province's capital town. Doing the review has never become easy for Emalyn. She juggled to do her functions well while accepting left and right jobs.
The examination day came. According to her, she seemed to feel the same emotions during her previous exams as she is afraid to fail again. But her faith in the Lord is her foundation this time.
After two months, the exam result came. Due to the limited internet access in their area, Emalyn was not able to immediately check the result when it was released online.
On the night of March 11, 2022, while preparing to sleep from her usual busy and tiring day, she received a call from the Municipal Link thinking about their function as a PL or some sort of urgent job to do. But to her surprise, she got the good and exciting news that her name was one of the successful examinees.
Emalyn did not believe it at first, not until her daughter patiently checked through the intermittent mobile data to validate the good news. After seeing her name on the list, Emalyn started to cry with extreme happiness.
"Tadta nga marealize ko nga agpayso diyay kunada nga (It is only now that I realized the saying that says) failure is not a hindrance to success. If you have the will, there is always a way," Emalyn gratefully shared.
While Emalyn admits that the milestone is yet another beginning in the chapter of her life, she is confident that she is one step closer to the realization of her dreams of improving the quality of their family's life. Her daughter is now in her 11th grade and dreams to be on the line of uniformed personnel of the country.
Emalyn is a testament that success is never late for anyone. Sometimes, success is delayed to pave way for a better decision and direction. Failure is an ingredient of success and should not be a means of giving up. ### DSWD-CAR, Social Marketing Unit, Marlo C. Abyado Jr., Pantawid Pamilya Information Officer