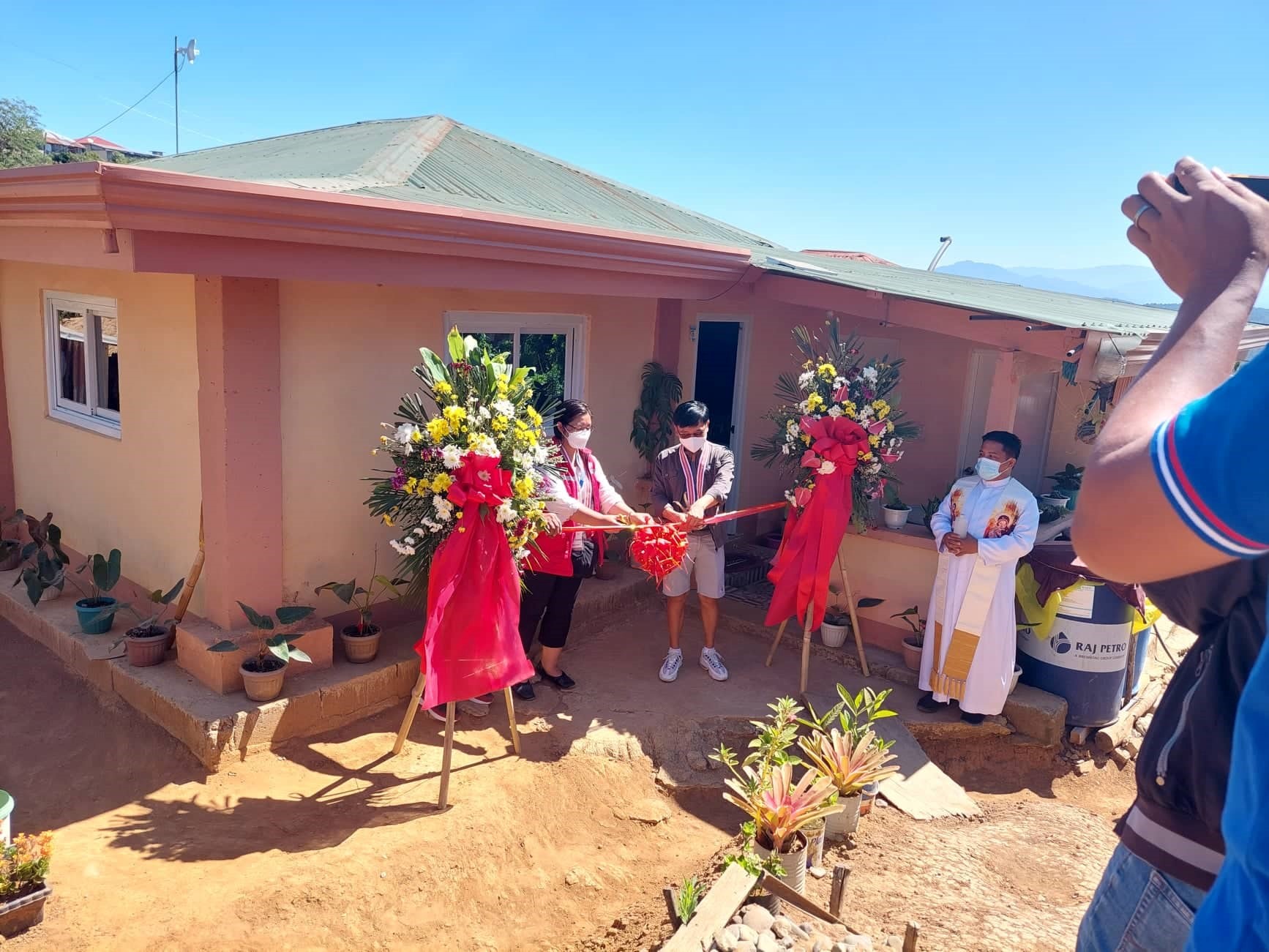 To help family victims of disaster acquire shelters, the Department of Social Welfare and Development Field Office Cordillera Administrative Region (DSWD FOCAR) awarded 144 housing units amounting to PHP 18,720,000 through its Core Shelter Assistance Program (CSAP) in Villaviciosa, Abra.
On March 24, 2022, the turn-over ceremony held at barangay Tamac Villaviciosa, Abra, kicked-off with the blessing and ribbon cutting of the shelters followed by the turnover of responsibility and certificate of occupancy awarded to the Neighborhood Association for Shelter Assistance (NASA)-Tamac Beneficiaries.
To recall, in 2015, the effects of Typhoon Ineng, devastated the Northern Luzon that brought damage to properties including the homes of the beneficiaries.
Through a composed intermission song, NASA-Tamac Beneficiaries thanked the Local Government Unit, DSWD FOCAR for the completion of the Core Shelters. "Through the Local Government Unit, and DSWD-CAR the Core Shelters were completed. After days and night, DSWD awarded the units to us. We cannot repay the assistance provided to us. May the Good Lord Bless You," the beneficiaries added.
The event was witnessed by Provincial and Municipal Social Welfare and Development Office, NASA-Tamac beneficiaries, LGU-Villaviciosa, Sangguniang Bayan Officials, Barangay Officials and the DSWD FOCAR Staff.
CSAP is an intervention of the DSWD FO CAR implemented to assist family victims of disaster to acquire decent shelters. It is made available to family-victims whose houses were totally or partially destroyed by either natural or manmade disasters.
Recent Data shows, from December 28, 2021 to March 24, 2022 a total of 529 Core Shelters were completed and turned-over to the beneficiaries in the region.
The 529 Core Shelters amounting to PHP 52,720,000 cost of assistance of DSWD FOCAR were turn-over to Natonin, Mt. Province; Flora, Apayao; Tublay, Benguet; Pudtol, Apayao; Bakun, Benguet; Tabuk City, Kalinga; and Villaviciosa, Abra. # DSWD FIELD OFFICE CAR, SOCIAL MARKETING UNIT, LAUREN ALIMONDO