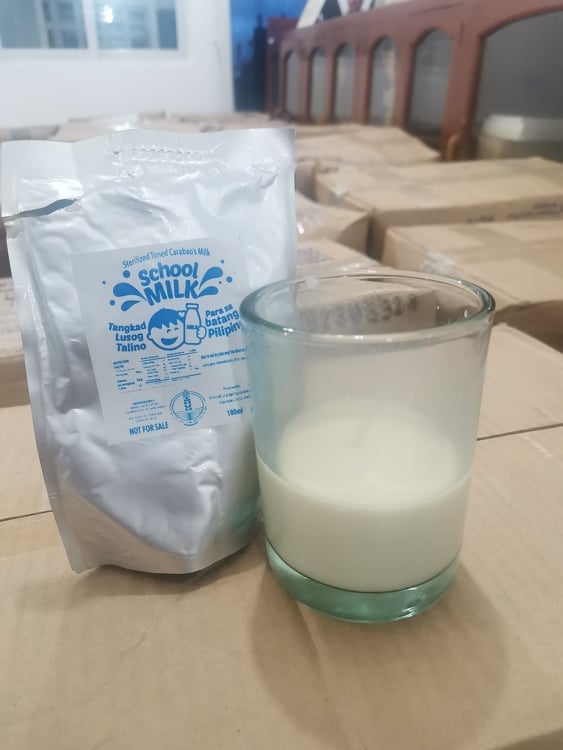 Around 3,592 day care children here received milk feeding from the Department of Social Welfare and Development through its Supplementary Feeding Program (SFP).
The Milk Feeding is the agency's contribution in improving the  nutritional status of Child Development Center identified children beneficiaries while at the same time patronizing products from local  dairy farmers.
"The provision of milk through the SFP is one way to help our undernourished children cope with their health needs. This gives them additional nutritional benefits that can aid in their growth and development", DSWD FO CAR Regional Director Arnel B. Garcia, CESO II said.
"It is important that we also incorporate milk in our supplementary feeding as it's a rich source of protein and calcium which is essential in supporting the linear  growth and  development of our children", Supplementary Feeding Program Focal Eleonor Bugallin-Ayan shared.
The  Milk Feeding implementation commenced in the province of Apayao with Philippine Carabao Center(PCC) assisted cooperative as the supplier. The Amancio -Nicholas Farm delivered 61,200 packs of Fortified Sterilized Milk amounting to P1,162,800 to benefit 510 identified undernourished children. On the other hand, National Dairy Authority assisted Mt.High Dairy Farm in Dontogan, Baguio City supplies for Baguio City and Benguet.
Meanwhile, 200 children from Benguet province, 926 from Baguio City, 630 from Ifugao Province, 600 in Kalinga province, 430 from Mountain Province and 806 children from Abra are also part of the milk feeding which will last for 120 days.
The Supplementary Feeding Program aims to improve and maintain the nutritional status of children enrolled in child development centers or in supervised neighborhood play by providing augmentation support for feeding and intensifying nutrition and health education for 120 days.
As of December 2021, there are 45,045 day care children under the Supplementary Feeding Program. Of which, 9,155 are from Abra Province, 3,385 from Apayao, 4,960 from Baguio City, 8,875 from Benguet Province, 6,579 from Ifugao Province, 7,260 in Kalinga Province and 4,840 from Mountain Province.#DSWD Field Office Cordillera Administrative Region, Social Marketing Unit, NERIZZA FAYE G. VILLANUEVA-TRINIDAD