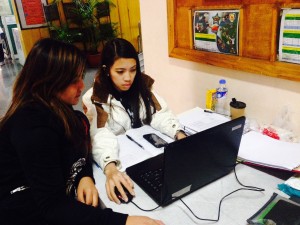 Cordillera Administrative Region- The Department of Social Welfare and Development (DSWD) here is ready for the possible onslaught of the first typhoon that might hit the region.
OIC DSWD-CAR Director Janet P. Armas said that the regional office and its personnel are prepared to provide not just family food packs but also other services that might be needed during disasters. "The Department does not only focus in the provision of family food packs to victims of disasters, but our social workers can also provide other services such as stress de-briefing sessions, camp management in evacuation centers and other services that may help in preserving the welfare of the victims during disasters." Dir. Armas shared.
Meanwhile, the Field Office has also activated its Quick Action Response Team which aims to monitor the effects of Typhoon Amang in the region. DSWD-CAR personnel who are assigned in the provinces are also expected to provide updates as to the effects of the typhoon in their respective areas. This gives the Field Office a regional monitoring on the typhoon's onslaught.
As of the 15 January 2015, there are already 24,368 family packs with a total value of Php 8,782,336.80 on stand-by. These family packs are situated in the DSWD Regional Office and SWAD Team Offices in the provinces.  Over all, the total valuation for the stockpile of relief commodities for disaster augmentation assistance in the Field Office is Php 15,335,060.42. This amount includes the monetized worth of family food packs, food items to be re-packed for additional food packs as well as non-food items such as towels and blankets which are intended to address needs during disasters.
DSWD is among the national government agencies which provide augmentation to local government units in response to crisis situations and disasters. Aside from family packs, DSWD also implements the Core Shelter Assistance Program (CSAP) and Cash for Work Program which targets to help victims of natural disasters. #DSWD-CAR, SOCIAL MARKETING UNIT, NERIZZA FAYE G. VILLANUEVA