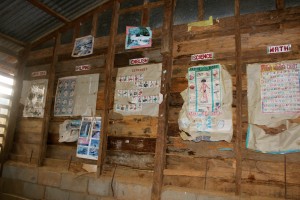 Overseas Filipino Workers based in London, England produced a one-night fundraising concert for the benefit of schoolchildren of Tineg, Abra.  The concert tagged as One Love Abra was organized by European Network of Filipino Diaspora, The Filipino Channel, and Side Projects. It was attended by Filipinos not only from the city of London but also from other parts of the United Kingdom.
The poverty-stricken condition of the children of Tineg, Abra was given light during the visit of the Department of Social Welfare and Development (DSWD) Secretary Corazon "Dinky "Juliano-Soliman in the area. Secretary Soliman visited the municipality last April to look into the situation of the government's Pantawid Pamilyang Pilipino Program beneficiaries. Tineg belongs to the top three poorest municipalities in the country.
The hearts of Overseas Filipino Workers in London were touched after seeing photos of the elementary and day care schools of the children of Tineg on an online social networking site. The classrooms do not have books, learning materials and equipment. There were also no ceilings and concrete floors in the classrooms. They only have one old blackboard in each room.
The Municipality of Tineg is the home of 4,468 people who are part of the Adasen tribe. It became a municipality in 1958 but until now there are still no electricity and access to proper sanitation and clean water facilities.
The proceeds of the One Love Abra concert will provide the children of Tineg school materials and other classroom needs.  DSWD-CAR, SOCIAL MARKETING UNIT, JOMEL ANTHONY V. GUTIERREZ